2112 School Of Musical Arts Staff
Merritt Partridge
Drums, Percussion, Director Of Education
Merritt Partridge is a freelance musician who has been performing since his teens. He has performed in a broad range of styles including: rock, soul, blues, country, funk, hip-hop, jazz, big band, theater, improv, avant-garde, and classical. Merritt is also an experienced studio producer and recording engineer. His versatility and experience bring a unique perspective and philosophy to his performing and teaching. He has been teaching since 1993.

His influences include Vinnie Colaiuta, John Bonham, Milford Graves, Tony Williams, Art Blakey, Jim Chapin, Kenny Soule, Jason Patterson, Gene Lake, Jabo Starks, Clyde Stubblefield, Buddy Rich, David Garibaldi and Tommy Lee.
---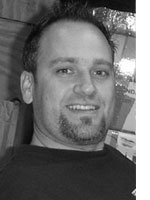 Kevin Rader-Rhodenbaugh
Drums, Timpani, Marimba, Percussion
Kevin took his first drum lesson with revered percussionist, Karl Gilbert, in 1980 at the age of 11. Six months later he boldly announced to the world, "I am going to college to study music". During the following 6 years, he held on to that dream, which eventually culminated in his acceptance to the Ball State University School of Music as a student of renowned tympanist Dr. Erwin C. Mueller. Kevin flourished as a collegiate percussionist and, in addition to his involvement in all of the top collegiate ensembles, became a frequent performer with many of the semi-professional orchestras in central Indiana. It was also during this time that Kevin co-founded the band Neurotic Box, which eventually signed a publishing/development contract with Interscope Music. He later left the band to accept a scholarship at Miami University where he would study under Dr. William Albin and become an award winning solo marimbist. Upon leaving Ohio, Kevin spent 3 years performing and recording as a rock drummer in Washington, DC. In 2003, He and his wife Marcey moved to the Raleigh, NC area where he began teaching privately.
---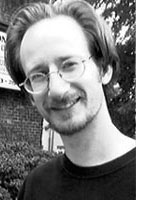 Andrew Munger
Drums, Djembe, Vibraphone, Marimba, Percussion
Andrew Munger is a professional Percussionist, Composer, and Educator living and teaching in the Raleigh Area. After graduating from the Atlanta Institute of Music, Andrew moved to Raleigh and joined the Raleigh and Durham Symphony Orchestras as prinipal percussionist. Since then, he has played with a number of Rock, Jazz, and "World Music" groups. His teaching approach is founded on an "old-school" focus on basic techniques, tempered by a "real-world" understanding of what it takes to be a professional performer in today's music market. For more information about Andrew and his musical projects, visit www.rhythm-art.com.
---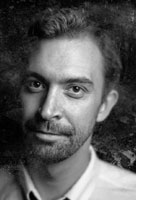 Matt Murphy
Drums, Piano
As a kid, Matt Murphy couldn't stop tapping rhythmically on desks, chairs, tables, and sisters until his mother finally decided maybe drum lessons would be a better outlet. He's turned that annoying habit into a profession. A native of Colorado and new to Raleigh, he attended Denver University's Lamont School of Music and majored in jazz performance. He has toured the U.S and Canada playing drums and also beatboxing. A multi-instrumentalist, he is a nationally recognized and award winning vocal percussionist and has taught clinics across the country. With over eight years of teaching experience, he is versed in nearly every imaginable style and has an infectious enthusiasm for drumset and piano.

His influences include Ben Folds, Dave Matthews, Shel Silverstein, Picasso, Mr. Rogers, Jack DeJohnette, Miles Davis, John Cage, Coldplay, and every music teacher he ever had.
---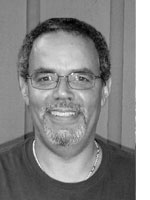 Randy Evans
Guitar, Bass
Randy began playing guitar in 1968 in Washington, D.C. and 6 months afterwards started performing in school programs and with other local musicians. He later attended Montgomery Community College in Rockville, MD where he majored in General Music. In 1983 he relocated to Durham, NC where he continued studying with notable local musicians including Brother Yusuf Saleem. In 1987 Randy Began teaching while performing with reggae and World Music artists Mickey Mills & Steel and Charlotte-based MidLand. He also co-founded jazz quintet Shadze (1992-1998) and two other acts-Nostalja and Lejendz-both R& B oldies groups, as well as played and recorded on numerous other projects.

In 2006 Randy was accepted to study under jazz master and columnist Howard Morgen. Among Randy's influences are: Jimmy Reed, Wes Montgomery, Jimmy Nolen (James Brown), Steve Cropper, George Benson, Jimi Hendrix and any Classic Rock and Classic Funk, Carlos Santana, and Larry Carlton.
---
Tim Pemberton
Guitar, Bass
Tim started playing guitar in 1979 and began playing in/leading rock bands & performing for audiences soon after. After playing in a number of cover bands as a teen, he began developing his own style(s) of playing & started writing and performing original music with bands of many styles, including rock, funk, soul, heavy metal, punk and free jazz, sometimes all in the same band.

He brings many years of experience, starting his teaching career in 1988, part time at his home. He has taught at 2112 School Of Musical Arts since 2008 and is director of the "Let's Rock" program on Saturdays as well as teaching and occasionally performing with Brimstone, the schools all-star band.

After close to 32 years of playing guitar, he considers himself to be, first and foremost, a life-long student and is grateful to learn something new from every person he meets (of any age).

A few of his favorite players and influences include Frank Zappa, Jimi Hendrix, Capt. Beefheart, Niki Sparrow, Joni Mitchell, Mike Watt and D. Boon of The Minutemen, Prince, Root Boy Slim, John Coltrane, Adrian Belew, Dr. Know, Jimmy Page, Alex Lifeson, Andy Summers, Elliot Easton, Brant Bjork, Thin Lizzy, Tom Waits, Danny Gatton, Nels Cline, Chris Stevens (an excellent Raleigh player/teacher Tim studied with in the late 80's and early 90's), Dean Ween, Billy Gibbons, Eddie Hazel (of Parliament/Funkadelic), Jeff Buckley, Omar Rodriguez Lopez, George Harrison, Curtis Mayfield and many more.
---
Kelli Cox
Voice, Beginner Guitar, Ukulele
Kelli Cox is originally from Oregon where she began singing at the age of 12. Coming from a musical family, singing was part of her life from early on. She received a degree in music with focus on vocal jazz. While in college, she sang in many different bands and went on to live in Austin Texas to receive another degree in Nursing. She remained active with teaching music and singing while working in the nursing field. Kelli now works full time as a music educator and performer.

Her teaching style and focus is on the student's goals and music preferences. She uses the classical approach, but applies the techniques to the music style of the student's choosing. She also provides performance opportunities for her students.

If you want to work on tone, pitch, "breaking zone", chest voice, head voice, Kelli can help. The first lesson is free, contact us anytime for a free trial lesson.